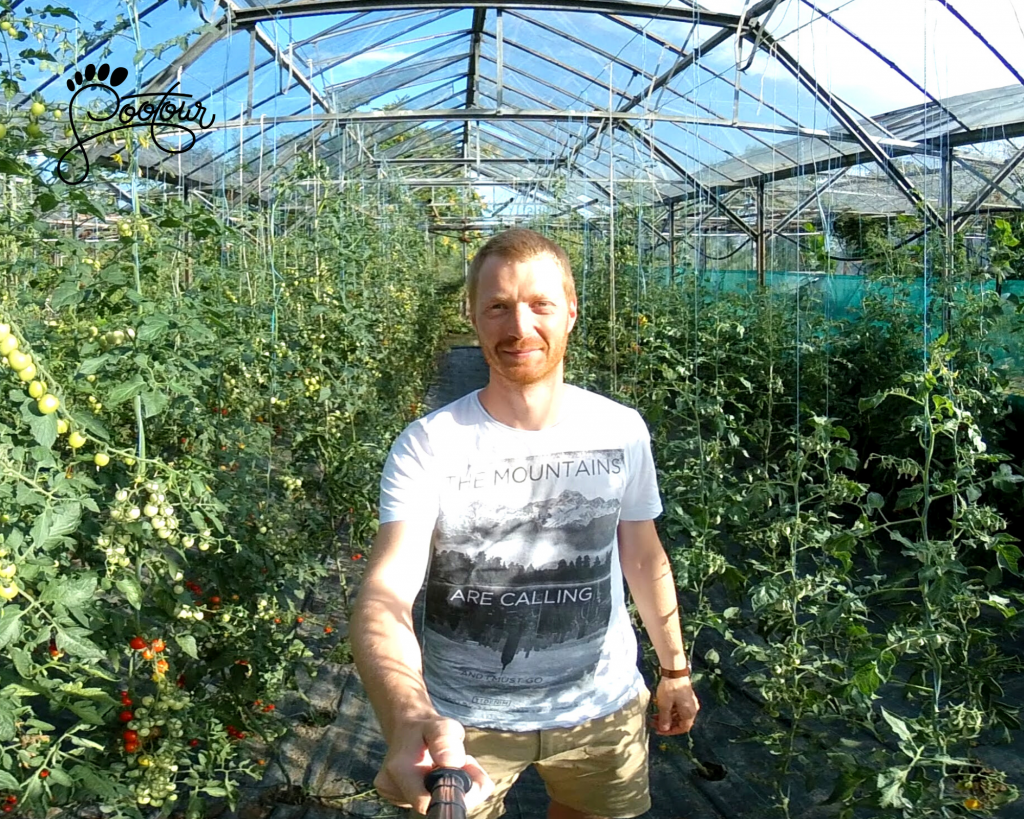 Humans of Footour: Peťo
10 minutes of reading
12.5.2020
Interview with Peťo Paššák, founder of the plaftorm Lokálny trh (Local market)
Who are you? What do you do? 
I grew up in a small village in central Slovakia. I studied software engineering at FIIT STU BA (Faculty of Informatics and Information Technologies at the Slovak University of Technology in Bratislava). I like coming up with better ways of doing things and I enjoy testing these out even more. I make a living working as a data analyst and web developer. 
What do you like?
I like spending time in nature, away from the hustle and bustle of the city. I really like hiking in lesser-known places, gardening, sports, history, Slovak castles, table football and I like exploring the smells and tastes of the regions.
What do you dislike?
I dislike sitting on my ass all day. Olives and arugula.
What is the Local Market*? (*Lokálny Trh in Slovak)
In short, it's a map and an online database of Slovak food and beverage producers. More broadly, it's a web portal that collects information about Slovak producers and presents this information in a user-friendly form so that visitors can easily find what they are looking for. Our visitors can also find out about upcoming events, where they can taste and buy the produce. As of recently, the website also facilitates the direct online purchase of the products. Producers can present their products on an individual profile, which doubles as a website and it includes all relevant information that might interest the potential buyer. The producers administer this information themselves, the profile therefore can serve as their website too. 
What was your motive for establishing the Local Market? 
At the very beginning, it was probably a dissatisfaction with the state of the Slovak food production and agriculture. I remember that around this time there was a campaign to promote the consumption of Slovak produce. Also this is when information on unfair practices of large supermarkets towards small suppliers came out. There was more and more talk about the declining percentage of Slovak produce in supermarkets and the growing differences between the regions. I travelled to Bratislava regularly, similarly to many other people who'd go there for work. Along the way, I would watch the endless fields of monocultures, pastures without livestock and neglected orchards and vineyards. I started reading into it, thinking about why this is and whether it could be changed in any way. The only conclusion was that I had to start with myself and buy produce from producers who care about the impact of their farming and production practices. I started collecting information and making my own list of producers, which had quickly become messy and confusing. So, since I work in web development I gradually started building a website of my own ?
 Photo credit: Lokálny trh
Why local products and food? Why local businesses?
If you think about it, it is quite simple and it has a lot of advantages. Local food does not need to travel so much from producer to consumer, so it's fresher, tastier, healthier and more ecological. The consumers have a better opportunity to know the producer and understand their production. They can also see the environmental impact, whether positive or negative. Buying local produce supports the local economy, jobs creation and retention, the development of the particular region and it helps the regions retain their niche and uniqueness. Money spent on local products will stay in the region longer. In my opinion, this is also the reason why countries such as Austria or Switzerland, where they support local producers more, are more prosperous.
How do you choose the producers?
I focus primarily on smaller producers and family businesses. I think they are the most interesting and I also think that they can benefit most if new customers find out about them.
If someone knows a local business or producer who is not on your map, can they recommend them or bring them to your attention?
Of course! I'll be very happy. Producers can already add themselves – they can register and create a profile at https://lokalnytrh.sk/registracia. Before publishing the profile on the portal, we check that it contains all the necessary data and ensure that irrelevant businesses, such as resellers, will not slip through, as they do not belong here.
How do you think local producers and farmers are doing in Slovakia?
I can't fully assess this as I only know a small percentage of producers so far, but I think they could do better. They often struggle with selling their products and they have to deal with complex legislation. 
What is the potential for something like the Local Market in Slovakia? Do we have many good quality domestic manufacturers (if compared globally)? Is there a  product or business that is unique to Slovakia?
The potential is great I think, as many producers still can't be found online, and it is increasingly true that if you are not on the internet you do not exist. Compared to the rest of the world, in my view we have fewer producers, which is also related to the historical development in Slovakia. However, recently the situation is improving  as many small breweries and family wineries have been emerging and the number of fruit producers is increasing. Definitely yes, there are unique products, for example, products with a protected designation of origin, or even various local specialties such as 'pukanské párance, muránske buchty or kremnické krumple'.
What is the demand for high quality domestic products in Slovakia? How do consumers react?
There is definitely a demand and it is gradually growing. I see a problem in the legislation which restricts the sale of local products. 
Can you elaborate on the legislation and how it restricts the sale of produce? 
These are, for example, restrictions on sales from the yard or sales of domestic surpluses, where online selling is prohibited. There are also complicated requirements when you want to make cheese, for example. The requirements are the same for large manufacturers as well as for small producers, and few people have the money to be able to build a production plant with everything that is needed. I think that for small producers, the requirements should soften a bit, of course in compliance with all hygiene standards. This would certainly encourage many small producers, who could gradually expand their production and have it as a full-time job.
Are domestic products more expensive? Are people willing to pay extra for the combination of quality, origin and story?
Judging by the price alone yes. Looking closer at the content and quality, I think they are cheaper as they are fresher, tastier and healthier. People who understand this like to pay extra and enjoy quality products – and often can't even return to regular products from the supermarket.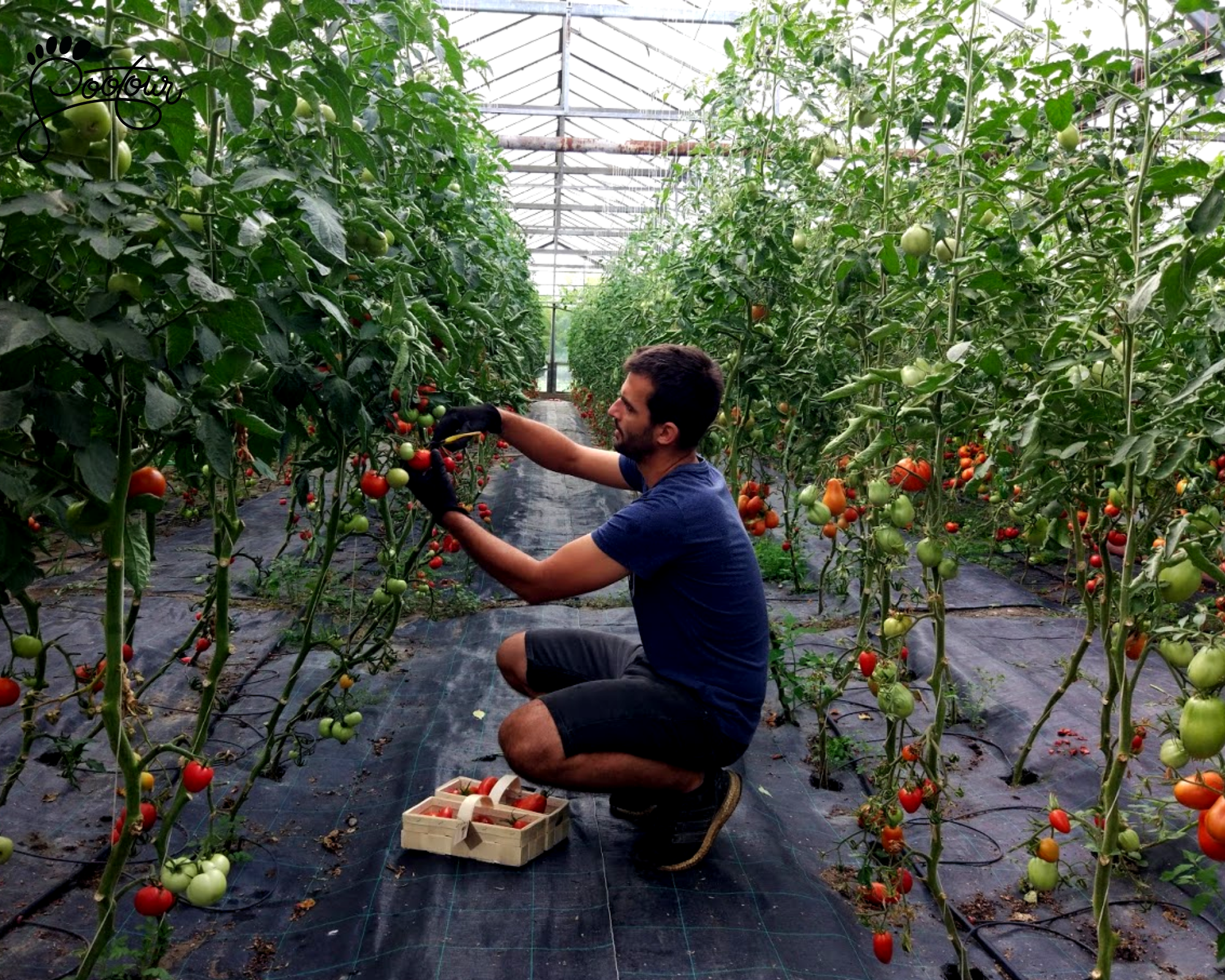 Photo credit: Lokálny trh
If I'm someone who is used to shopping only in a supermarket and choosing based on price or taste, what are the first steps I can take to change that?
Start by experimenting. Go on a 'pick your own' strawberries or other fruit adventure. Buy real sheep cheese, honest jam, good coffee. Much also depends on personal preferences. For me personally, it's also about the experience of discovery.
How has corona affected the local market and producers? And you?
I have more time to work on the project and I managed to finish some ongoing work, such as the online 'shop' which helps our producers sell their produce. On the other hand, at the moment I can't visit the producers in person, which is a shame. There has also been an increased interest to get involved in the project by many producers, as many had to switch to online sales and home delivery as their sales channels disappeared overnight.
What are the most curious situations you have experienced on your travels to local producers?
Probably nothing so curious. But I managed, for example, to visit an old granary in an agricultural cooperative, wade through a field of hemp taller than me, or walk in a forest with a herd of horses.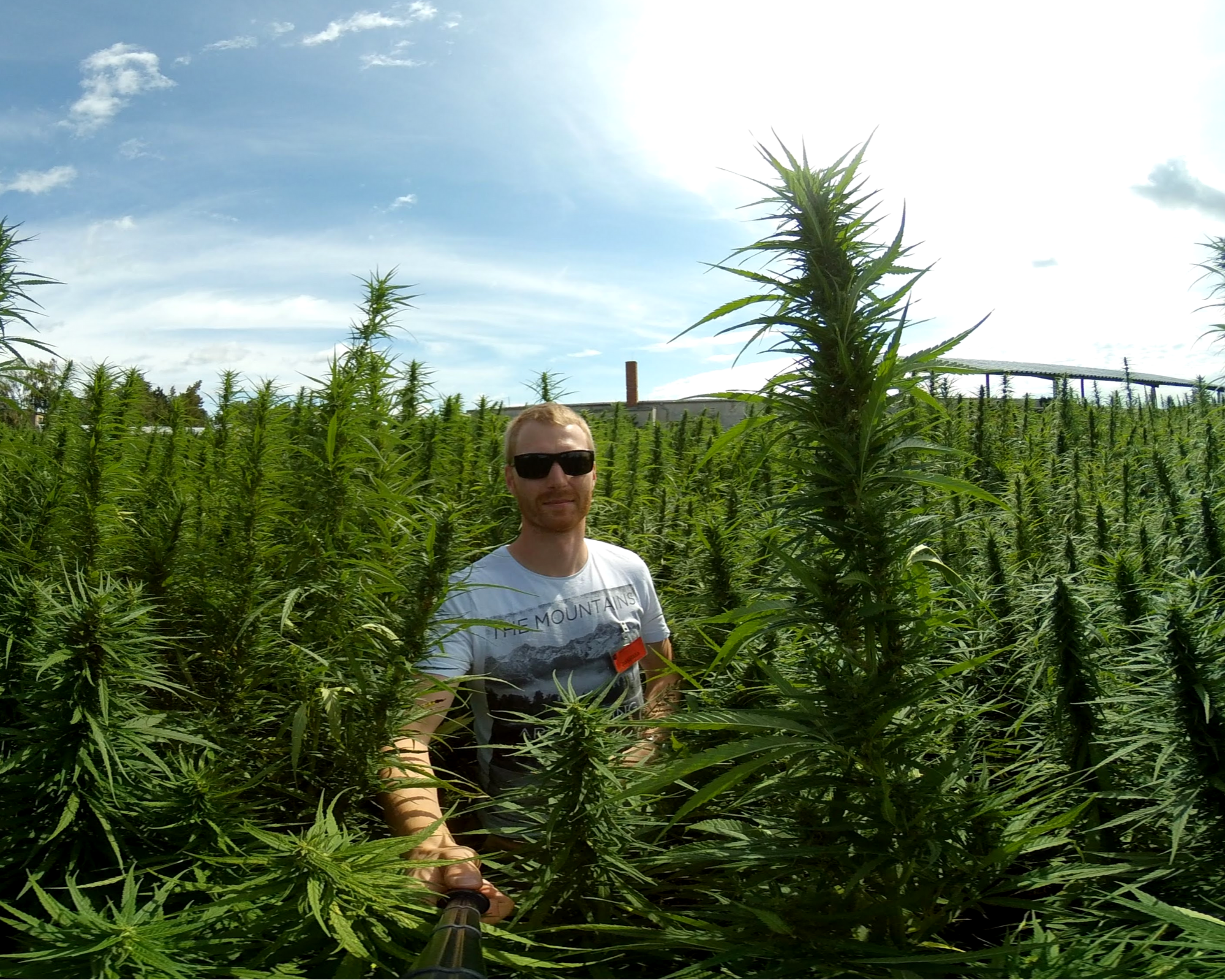 Photo credit: Lokálny trh
What was the most interesting thing you encountered during your Local Market trips?
There is always something interesting happening. Perhaps an unplanned wine tasting in a historic tuff cellar.
What is the biggest obstacle in your mission?
Currently, probably funds as I still pay for everything from my own resources, but I am working intensively to ensure that the project can cover at least its costs.
If I want to support the Local Market, how can I do it?
The easiest way is to spread information about it, or by sending contacts of the local producers, or simply a suggestion for improvement. If someone wants to add a hand to the work, then there is definitely a lot of opportunities where we need a help as the project involves plenty of diverse work. If someone would like to support us financially, the account number is published on the website.
Recently, grocery networks have been established where homemade-local-quality products are sold. Is it sufficient for the consumers to rely on these networks, or do they have to read every product label? (Groceries such as KRAJ, YEME, …) Would you recommend shopping in these?
There is no one-size-fits-all advice on this, because everyone can prefer something different. Personally, I always check a product if it is new to me and I always check the producer. Merchants want to sell and make a profit, so they naturally adapt to customer preferences.
What do you think the world will be like after corona?
I guess better in some ways, but I'm more worried about climate change, which we can't avoid so easily and which will also affect our diet.
This article has been published as a part of a series called Humans of Footour. Our wanders through life and world have brought us many stories and new, unique perspectives on the world and people around us. For now, we no longer wander, instead we are staying at home and build our capacity. We are working hard, so that we all can travel more responsibly and only leave a positive footprint behind.
We can't wait for our joint adventures – once it will be safe again, until then we would like to share with you stories from Slovakia and around the world. Stories of people, who are close to our heart and our philosophy. People, who are Footourists by nature – who care and look to understand their impact, who help and make this world a better place, and inspire others to do the same. For more info about our future travel adventures click here!
You can support Necestou(ka) Footour with 2 or 3% of your income tax. More information here.