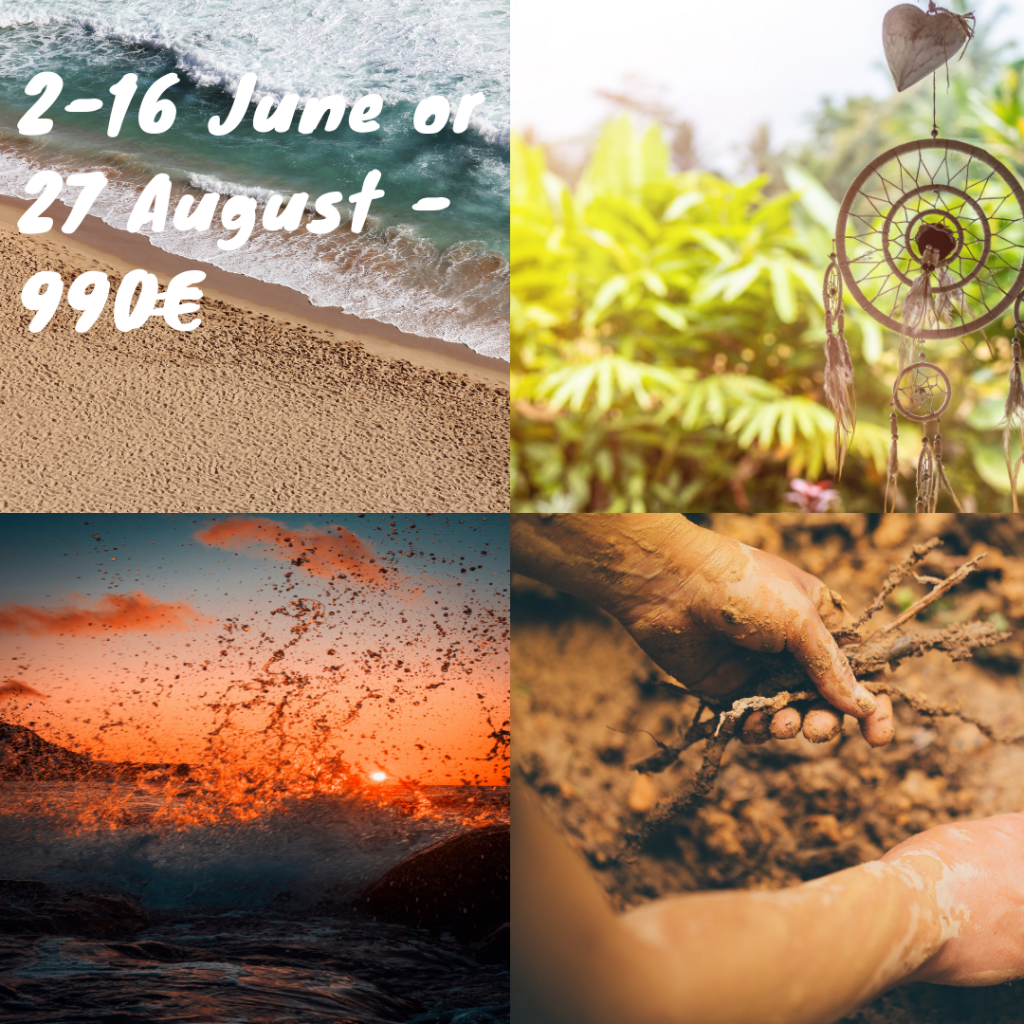 Mini Eco-building Retreat in Greece
Find your way and learn eco-construction in Greece!
All costs plus a shared room (membership included): 990€
All costs plus a private room (membership included): 1250€
We can accept up to 10 participants for this program. Thank you for understanding. 🙂 Every participant will get online training on responsible travel before putting it into practice on spot. 
Are you tired of crowds, pollution and busy city life? Are you tired of a physical or mental pain? Are you tired of feeling stuck or lonely? Do you want to learn how to create healthier green environment around yourself? The Lefkada retreat is designed to help you find your way out from whatever you need to take your mind off for a while. And it aims to guide you to find your way to wherever you want to be in your life and to however you want to feel. It gives you the tools to heal your mind and body through eco-construction workshops, yoga, herbal walk and a range of engaging activities in nature. Say goodbye to sleepless nights and to your worn out body. Say goodbye to hours wasted on Tinder and prepare for real, human connections. Refresh your mind and attitude with the help of our local hosts and the guidance of our teachers.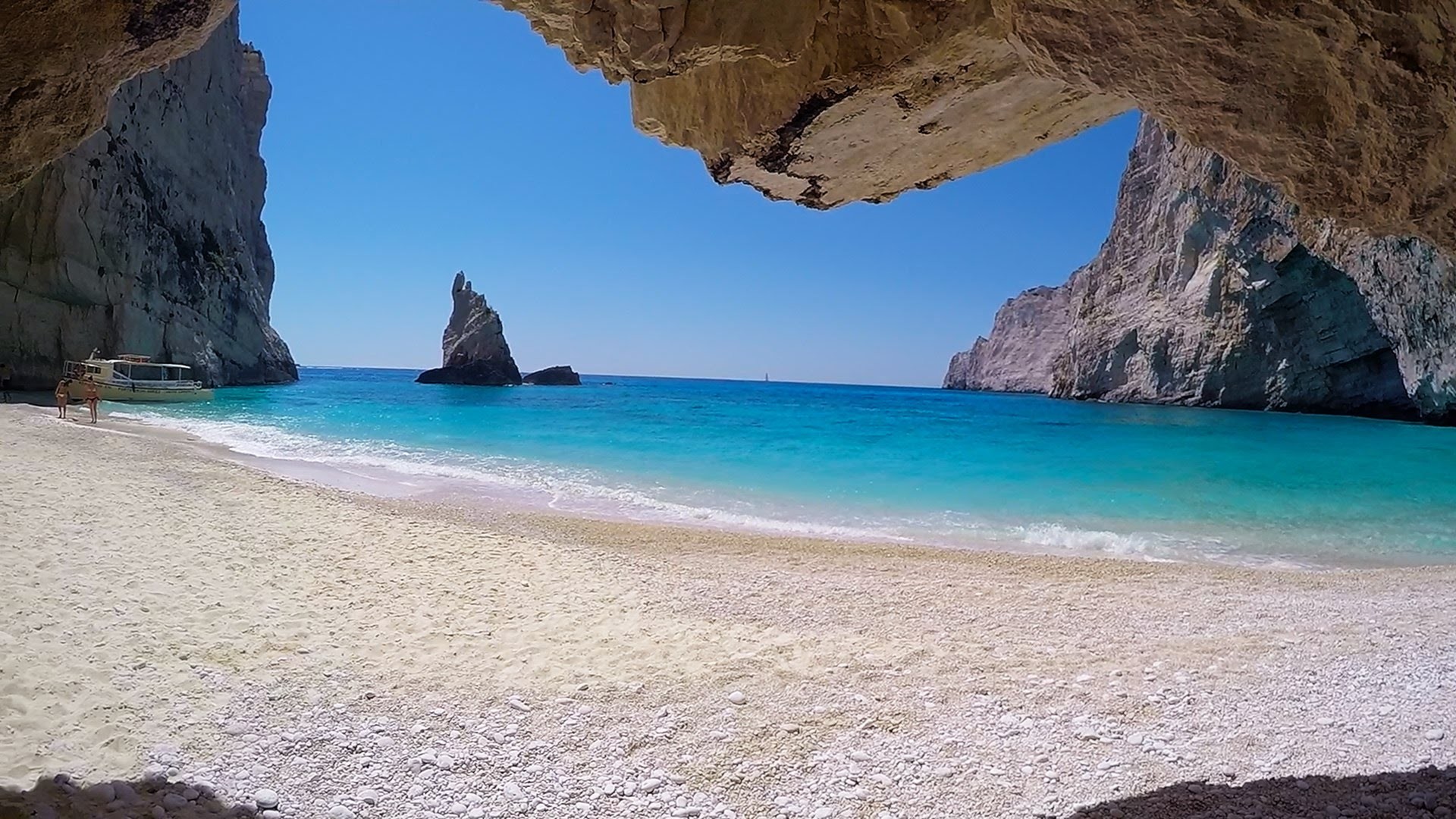 Get to know our experts on site in art therapy, eco-construction, photography and yoga here: Our Team
Dive into the wild nature of Neohori. Join us for the energising yoga practice and game-changing eco-construction workshops and seminars. Experience Lefkada´s hidden villages, herbal paths, remote sparkling beaches, music, art and delicious local food. Learn how to cook healthy and re-connect with yourself, others around you and with the nature.
"On the trip with Footour, I have realized that healthy food can be so colorful and tasty." Flor
Inspired by Mediterranean cuisine we cook food from local ingredients. You can choose between vegetarian and carnivore versions.
The first week you will stay in a traditional, stone-build guesthouse in the beautiful mountain village of Neohori and Dafni, Adonis and Aladin will be your hosts. Dafni is a great painter and photographer working with people in need and a wonderful teacher. Aladin has left his country due to war and is currently helping out with many projects in Lefkada. Adonis is a classy cook. All of them are well known and loved in the village. Their friends are captains who sail ecologically, farmers, herbalists, artists, paragliders and sportsmen, it's simply their home.
The second week you will spend in Yoga Hostel in Paleros (a village at the coast). You will have the opportunity to try karma Yoga to learn about Greek cosine while helping out in the kitchen. But the best part is enjoying the crystal clear waters of the coves around Paleros.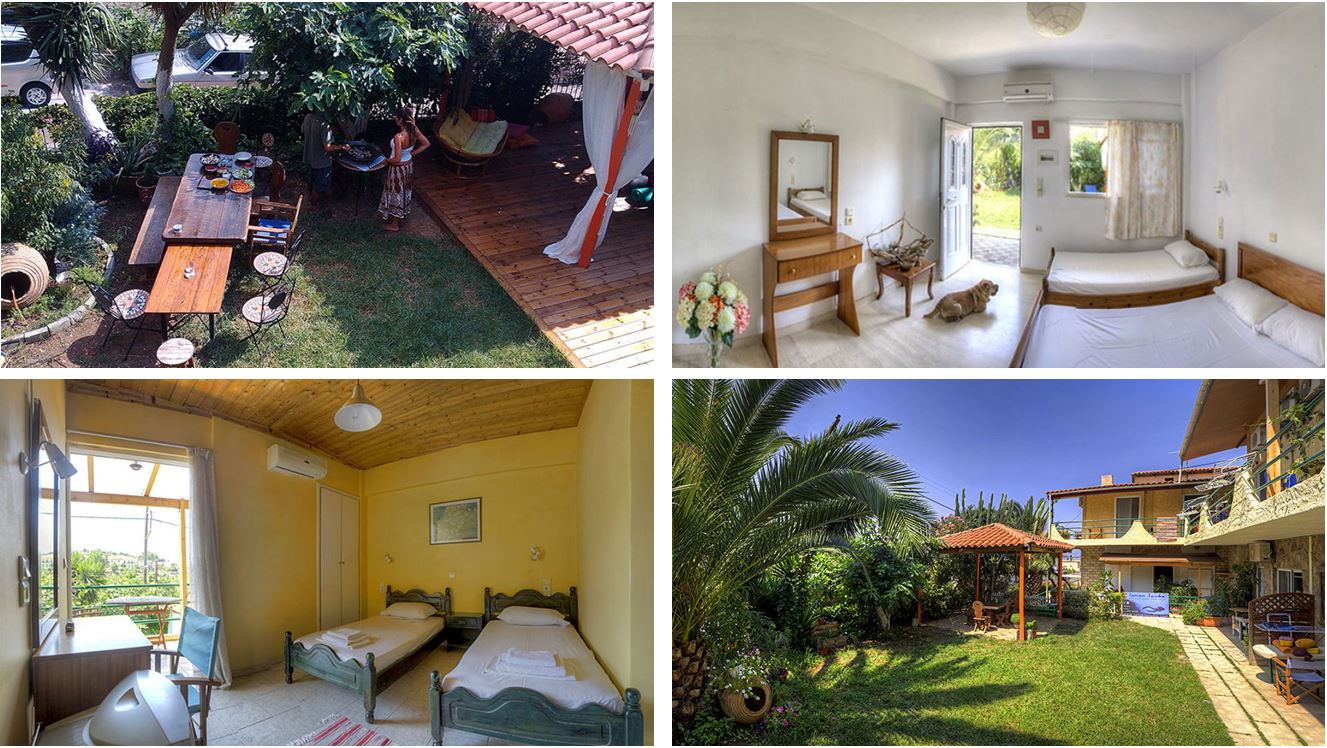 As volunteers, we will support the local communities in order to pay Lefkada back for its hospitality. We, here at Footour, believe that life should be more about giving. We will meet the community representatives from the Non-Profit Lefkogaia –an urban cooperative implementing the model called Re-use-Reduction-Recycling in Lefkada–  to learn about the challenges of the local life. We will dedicate our time and our effort to make sure we contribute some knowledge, skills, experience or labour.
This trip is designed for those who care about the environment and want to protect it. It is for those who want to enhance their lives, support others in need and leave a positive footprint.
Does the above sound like you? Please check that we are a good match and that you're a Footourists at heart (here) before you apply.
Write us an e-mail (info@footour.org) or use our online chat in case you have any further questions. We will be happy to hear from you!
Program details:
Membership fee (including all of the above plus a shared room): 990€
Membership fee (including all of the above plus a private room):  1250€
These prices include accommodation, meals, yoga sessions, art therapy (photography incl.), outdoor activities and the transport on site. A travel insurance and the travel means to Lefkada from your place of residence are not included.
IMPORTANT! All our PROGRAMS ARE TENTATIVE (so they might be changed according to the local weather conditions and the wishes of the participants):
Program summary
You are encouraged to take part in all the activities mentioned below however nothing is obligatory and you are free to skip anything you do not feel comfortable with. You do not need any prior knowledge or experience to take part in any of the workshops and activities mentioned below:
pick up from the Preveza airport
7 nights accommodation in a traditional mountain house in Neohori
7 nights accommodation near the sea in the Yoga House in Paleros
In the mountains (Neohori):

Breakfast
Lunch
Dinner
Soft drinks

Near the sea (Paleros):

Brunch
Dinner
Soft drinks

Eco-building workshop: 29 hours
Hatha Yoga and Nidra Yoga: 18 hours
Mindfulness Movement: 6 hours
Cultural Walk in the Village of Neohori: 1 hour
Trip to the West Coast Beaches: 5 hours
Learning about beach eco diversity with local NGO: 4 hours
Visit to a sheep farm: 3 hours
Greek cooking class: 3 hours
Hiking and Herb collecting: 3 hours
Community nights
1 year Footour Membership